I think I've torn apart the World Baseball Classic quite a bit. Why not? While it may be a great idea, I think it poses too many risks for our major league players.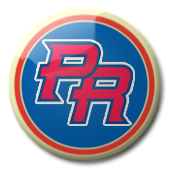 So here's another reason to hate the WBC. They have taken away our major league stars.
I think it's a shame because so many fans enjoy seeing their players play in the Spring Training games. After all, Floridian Mets fans cannot exactly come to New York on a whim to see the Mets play.
Spring Training is their way to share in what we in New York get to see during the regular season, for only one to two months. It's being taken away only to be filled in with the "86", "75", and "99" numbers.
So now it is time to bid "Aduei" to 15 Mets as they go to play for their countries.
Jose Reyes (Dominican Republic); Elmer Dessens and Oliver Perez (Mexico); Carlos Beltran, Alex Cora, Carlos Delgado, Pedro Feliciano andNelson Figueroa (Puerto Rico); J.J. Putz and David Wright (United States); and Francisco Rodriguez (Venezuela).
Good luck! My the best country win!
Go Team Puerto Rico!
Make us proud boys. I'm biased. What can I say?!