You hate to think that the Mets season hangs on their 36-year-old first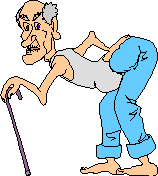 baseman, Carlos Delgado. Yet it does. The Mets need his bat to turn this season around.
That hip of his is not letting up any time soon, if ever. So Delgado will be available on a day-to-day basis.
You hear a person busted up their hip, you think of an 80-year-old person with a cane.
Can you imagine Delgado running the bases with a cane?
When asked if Delgado could land on the disabled list like everyone has been thinking, Manuel told the Daily News "said a prolonged rest wouldn't do Delgado's hip good anyway, since the medical staff has advised that the condition is not likely to improve with inactivity".
Not a very good prognosis.
Just say it, he's old! Time to give him his AARP card. Oh wait! He already has it.
So the Mets are just going to have to deal with an ailing Delgado? That does not sound very smart.
The Mets have options in Fernando Tatis to play first base. I say give him some time there. Nick Evans is not an option to play first base considering he is batting a robust .098 in Triple-A. That makes me sick!
Here's where it gets complicated. If David Wright needs a day off, who do you put at third if Tatis is playing first?
Do you trust Gary Sheffield to play that position? He has played there, but not since 1993.
Maybe you can have Tatis play third and Sheffield play first.
Geez! This team really has no depth anywhere.