You know the old saying, "Kids say the darndest things"? You should. Bill Cosby had a television special titled the same thing.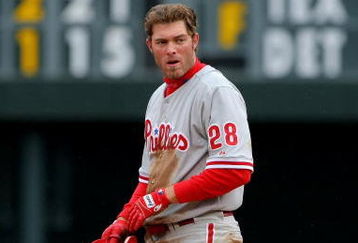 In this case, it is "kids do the darndest things".
Well, this little girl, Emily Monforto, caught my heart.
She went to the Phillies ballgame with her parents and little sister. It was at Citizen's Bank Park. They had seats in the upper deck behind home plate.
Jayson Werth hit a foul ball their way and, after years of trying, the dad finally caught a foul ball. He was so excited. So was little Emily who wanted the ball from her dad.
So what does dear ol' dad do? He gives daddy's little girl the ball. Little Emily, wanting to do her daddy proud, throws the ball back out to the field.
She rejected the Phillies player, Jayson Werth. Classic! In the words of Keith Hernandez: "REJECTED".
Dear sweet Emily! You did every New York Mets fan proud. Unfortunately, you are a Phillies fan. But we are willing to overlook this.
In an interview on the Today show, when asked what her favorite part of the ballpark was, she replied: Raul Ibañez.
Aw!
To see the video, click here.